Parent/student Portal Guide
to Online Lessons
Accessing your Online Resources:
Step 1 - go to the Harmony House home page at harmonyhouse.ca and click the green "Log In" button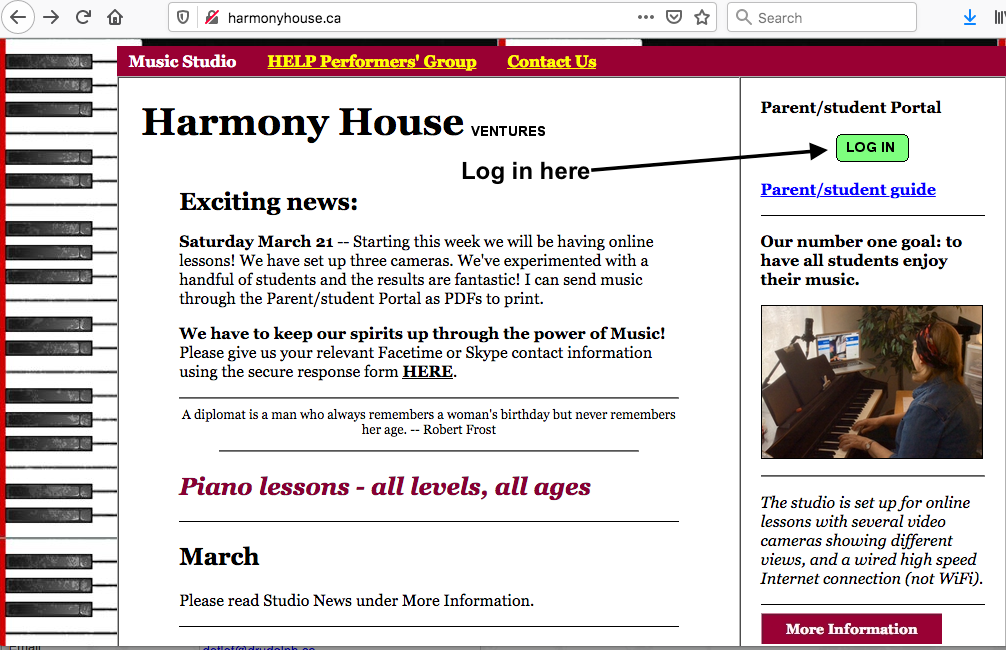 Step 2 - sign in to the student portal with your email address and password.
If you don't remember your password select "Forgot your password?".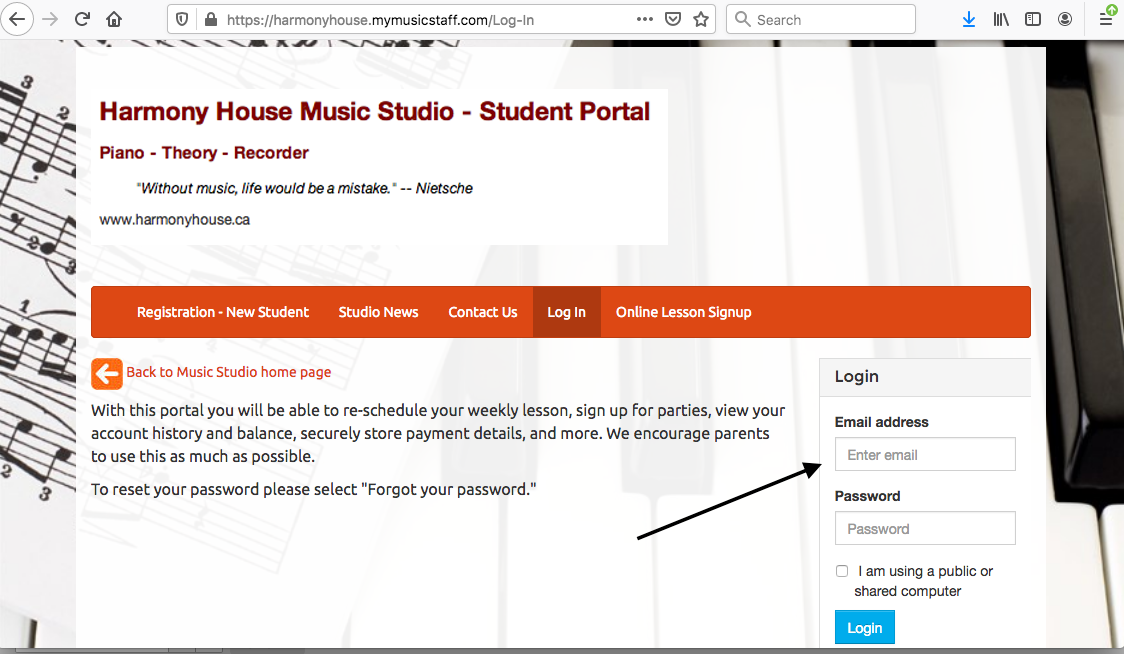 Step 3 - select the Online Resources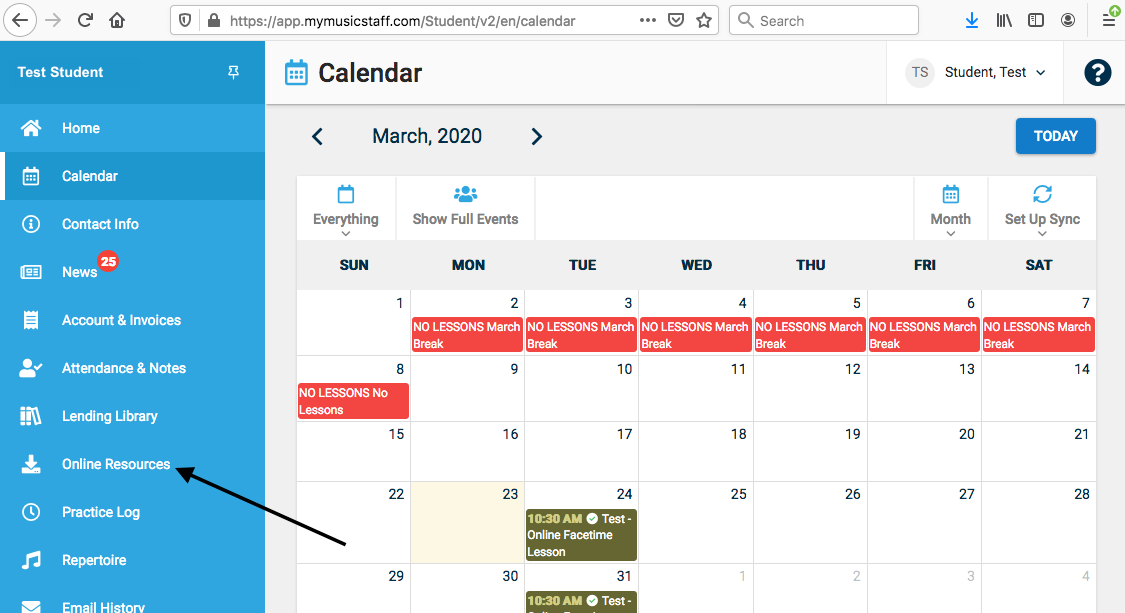 Step 4 - select the "Music Files" folder
This student also has access to a worksheet and the index of all music to choose from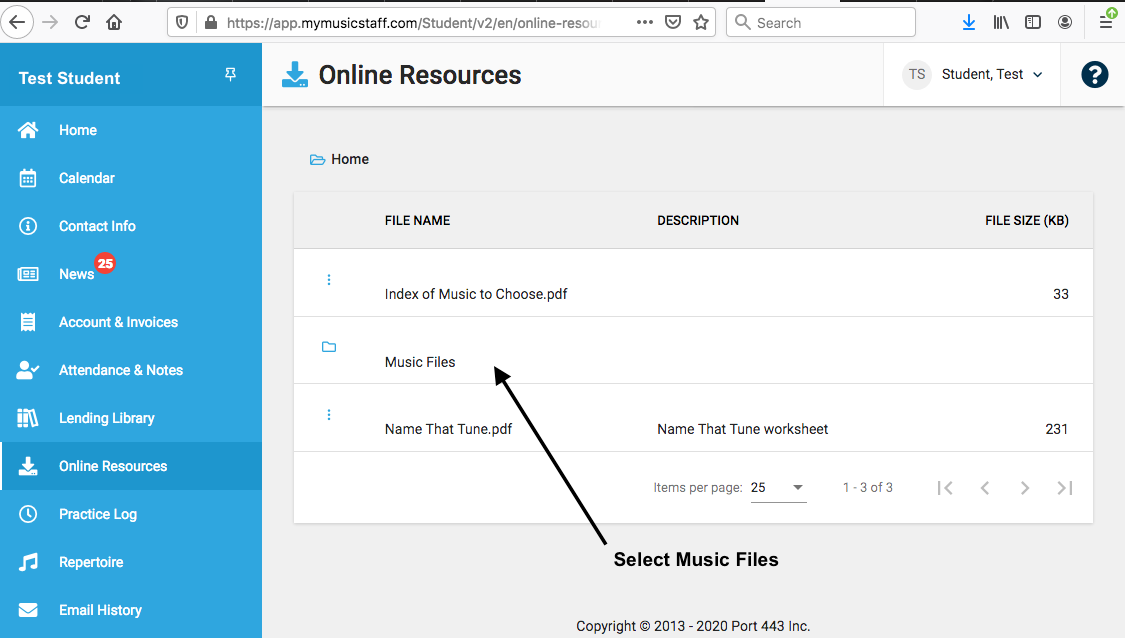 Step 4 - accesss the music you want to look at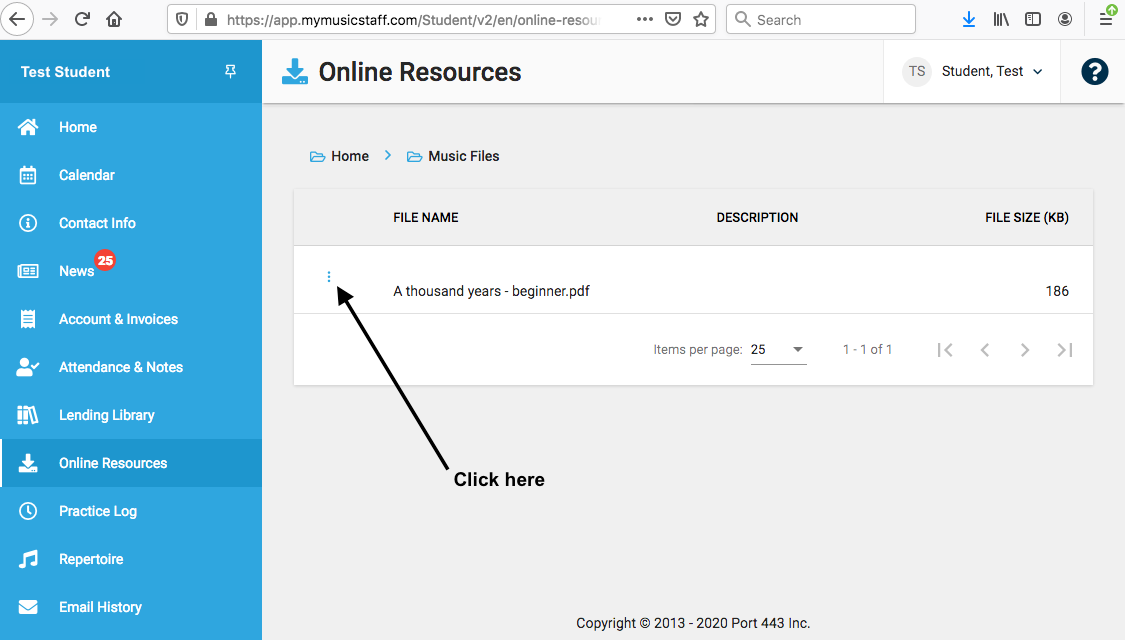 Step 5 - click to open the file to view or print it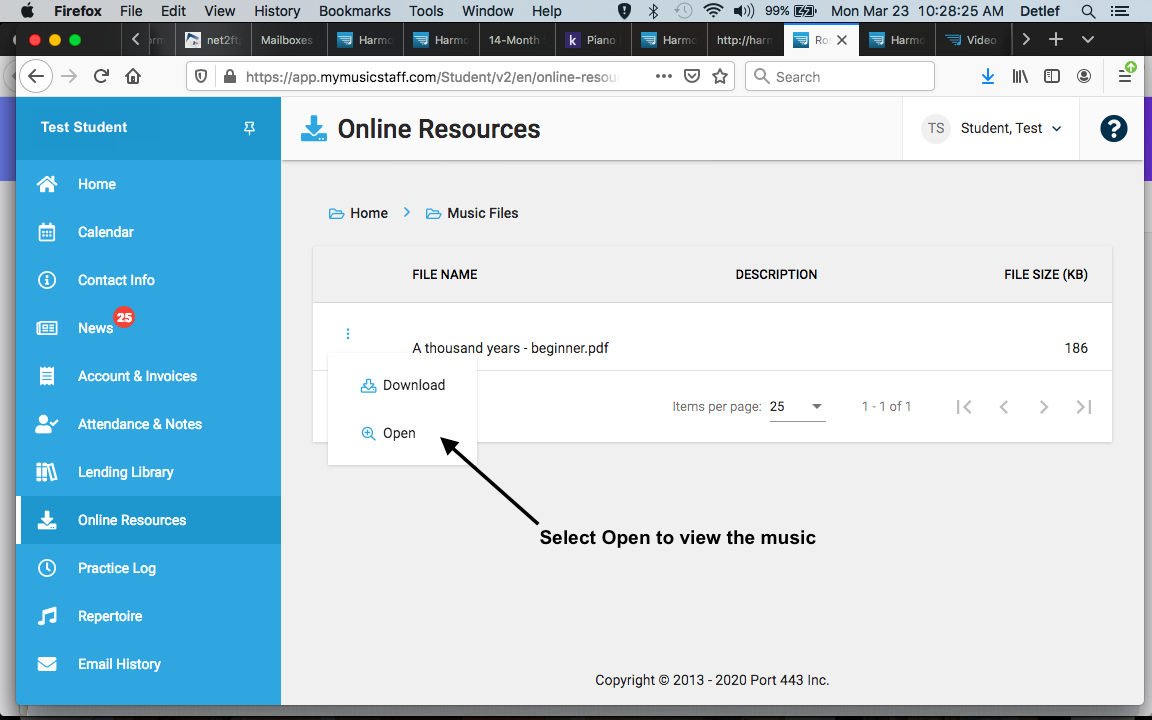 If you have any questions, please contact us!

Return to Music Studio main page